Maa ka khayal
10-24-2018, 07:57 PM,
Maa ka khayal - Part 20
Ab aage...
Viki: lijiye aunty aap changing room me chale jaye...
Viki ne ek chhota sa dibba diya tha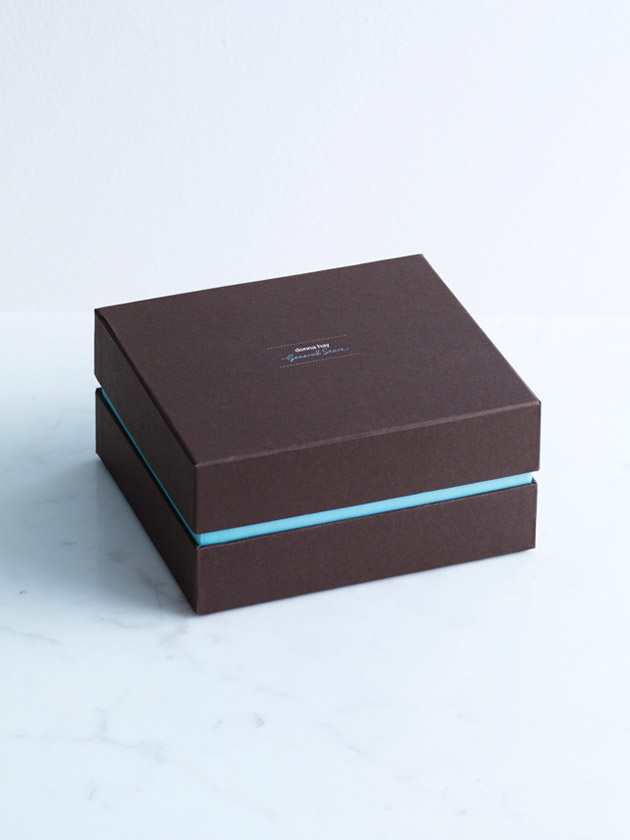 Maa: ye kya hai?
Viki: bas isme aapko jo hai wo sab mil jayega. Dhak paoge utna sab kuch hai is dibbe me...
Ab to mai bhi utsuk tha ke kya aayega... Jaise ma changing room me gai ke Viki bola...
Viki: sale darpan aunty to kuch jyada hi forward hai. Pasty to aaj tak meri maa ne bhi nahi pahani...
Mai: ha to aish karna...
Viki: agar... Tu gussa na ho to ek bat bolu?
Mai: ha puch...
Viki: dekh maine to meri maa ko jamkar choda hai. Tune...
Mai: hmmm ha...
Viki: tabhi mai bolu ke teri maa kapade utarne me sankoch nahi kar rahi hai... Par muje teri maa jyada maal lag rahi hai. Agar tuje problem na ho to mai abhi chod du? 
Mai: pahale puch to le maa ko tujse chudwana hai ya nahi.
Viki: par mai chodu to problem tuje nahi hai na?
Mai: na. Nahi. Tu gand bhi marega to bhi problem nahi hai...
Viki: great. Maine kabhi gand nahi mari meri maa ki. To aaj wo bhi maza aayega...
Mai: par fir...
Viki: ha ha koi bat nahi kabhi bhi. Bol dena meri maa ko tujse chudva dunga. Wo itni sexy nahi hai par usme sabse achchi bat hai wo blowjob bahot achcha deti hai... Maza aa jata hai..
Mai: ha to karte hai ek din plan..
Tabhi maa taiyar ho gai hogi par kafi der lagi...
Viki: chal mai aunty ko bulata hu bahar. Varna andar hi rahegi...
Mai: thik hai...
Ham changing room ke bahar pahuche...
Viki: are aunty aap to forward thi aur andar hi hai aap...
Maa: beta mai dekh rahi hu kaise kya set hoga... Aisa kapada pahana nahi jai pahale maine...
Viki: thik hai bajar aaie mai aapki help kar dunga...
Maa: nahi ab pata chal gaya...
Viki: to bahar aayegi na aap?
Maa: ha aaungi beta... 
Viki: thik hai...
Thodi hi der me daravaza khula aur maa prakat hui...
Wah kya apsara dikh rahi thi maa... Viki ko ye inam to milna hi chahie... Ye kapde pahanane ka inam...
Viki: aunty aap to ekdam maal lag rahi ho..
Maa: chhi maal kahate ho sharam nahi aati?
Viki: bol na darpan teri maa pornstar nahi lag rahi?
Maa: kya pornstar aisi soch rakhta hai tu?
Viki: bas pornstar vali nazakat nahi hai jo aa bhi nahi sakati aap me...
Maa: nazakat kuch pahana ho tab aayega... Yaha kya pahana hai maine? Sab to dikhai de raha hai.. kya nazakat dikhau?
Mai: par maa bat to ekdam sahi kah raha hai Viki ke aap mal to dikhti ho...Viki ko uska inam to milna chahie...
Maa: kaisa inam?
Mai: aapko aur khubsurat banane ke liye..
Maa: kya du?
Mai: maa ek jhappi hi dedo... Wo Apko spars kar paye is hal me wo sabse bada inam hoga...
Maa: tu thik kah raha hai beta... Aaja Viki gale lag ja.
Viki maa ko gale laga usme janbujkar maa ke pith ko sahalaya aur halke se kulho ko bhi dabaya... Par jaldi alag hone ke chakkar me pasties khisak gai ek mamme ki...
Viki: wow aunty nipple dekhe aapke?
Maa: dekhna kya mere hi hai..
Viki: muje aurat ke nipple sabse jyada pasand hai... 
Maa: chhu na chahega?
Viki: ha kyo nahi?
Maa: ab tak to sapne me tu chod chuka hoga muje nahi?
Achanak hamale me Viki dar gaya..
Mai: nahi maa. Par wo anumati se tuje apne sukh ke liye thodi der use karna chahata hai.. agar...
Maa: kyo nahi beta... Jarur.. kaise sukh chahiye?
Mai: bas wahi....jo har mard ko chahiye... Chut vala sukh...
Maa: ise to puch ise chahie wo sukh?
Viki: ha aunty maine apni maa ko to choda hai. Par meri maa aap jaise maal nahi hai. Aur upar se aap bistar par bhi experienced lag rahi hai... To thoda sukh aapke badan se muje bhi lene de...
Maa: dekh bete kabhi aa ja mere ghar. Waha mai apne aapko sop dungi tuje. yaha kisi na kisi ko aa jane ka dar hai. .
Viki: yaha koi nahi aayega. To ok?
Maa: bete kya karna chahte ho tu?
Mai: maa bechare ne kai bar apni maa ko choda hai par kabhi aunty ne gand nahi marni di. Aur kabhi bechara aurat ko double penetrate nahi kar paya. Wo chahta hai ke kash kabhi ek aurat ko aisa use kare ke ek hi gand me do lund ghusa ye...
Maa: pagal hai kya.? Sambhog karna hai to aa ja pai faila kar lund ghusa kar ghachaghach kar le. Condom bhi mat pahanana aur meri chut me hi pani nikalna. Par ye kya demand hai bhai...
Viki: wo.. mai...
Mai: bolna ke tu chahta tha ke chut me bhi aise hi.. do lund ghusana chahta hai...
Viki: ha aunty jarur... Man jao na...
Mai: maa pahale to wo akela hi aap le sath ji bhar ke sex karega. Mai bad me join hounga... 
Maa: par bete... Ek sath ek hi chhed me do?
Mai: maa... Chalo pahale use apne sath sex karne do. Aapke badan se sukh lene do. Dekho maa meri ijjat ka sawal hai. Wo apni maa ke sath bistar garam kar chuka hai.. aapko apne aap ko us tarah use hone dena hai ki wo apni maa ko bhul jaye...
Maa: kya Viki. Teri adhuri ichha kya hai?
Viki: bas aapki gand marni hai aur jaise darpan ne bataya ek hi chhed me do lund ek sath...
Maa: ok yehi do khwahish hai ya aur kuch bhi hai...
Viki: bas muje condom nahi pahana aur aapki chut me hi sara viry jhad tak dalna gai...
Maa: aur kuch...?
Mai: chal abhi bol Viki tu je bolega wo te aurat sab kuch dene ja prayatn karegi...
Viki: bas ab tadapane ka chhod kar puri nangi ho jao... Bhosdiki... Tuje masale jane me maza hi maza hai... Aur haa ye chudai ke dauran me tuje ek sex slave ki tarah rakhunga manjur?
Viki ko apni chhati se lagate hue... 
Maa: bete aurat bistar par slave hi ban jati hai... Aaja mere badan ki sawari kar aur jo maze lene hai le mujse..  mai mana nahi karungi..
Viki: bas aisi hi to aurat chahie bistar pe aur kya chahie zindgi me?
Viki maa ke pure badan par mast hath ghuma raha tha. Kulho ko daba raha tha. Gal par kiss kar raha tha aur kan par kat raha tha. Maa bhi Viki ke badan ko mahsus karne ko use aur jor se gale laga rahi thi...
Maa: darpan muje to ye hairani hai ke tu apne aap ko control kaise kar pa raha hai...
Mai: maa. Usko pahale unki ichha ke anusar thukai kar lene do.... Bad me aaj aapki gand me do lund eksath jayenge. Chut Bhi try kar hi lenge...
Maa: ouch... Dhime Viki beta. Yahi hu kahi bhagi nahi ja rahi hu.. tera man nahi bharta tab tak yahi tere pas hi rahungi aur nangi hi rahungi... Pahale to tu apni kachhi le le. Meri chut abhi se gili ho rahi hai sir ye kharab ho jayegi...
Viki: aunty mere yaha par ek scheme chal rahi hai. Mai mere showroom me har kuch chize us aurat ko free me de deta hu jo mera bistar garam karati hai. Shart itni hai ke mai jab bhi bolu us aurat ko mai jaha bhi bulau mere sath aana padata hai... Mai akela bhi ho sakata hu aur mere dost bhi ho sakate hai aur mere showroom me bhi koi bhi ho sakate hai... Matalab apne badan ka sauda karo aur koi bhi kapade is showroom ke free pao...
Maa: wah beta tera ye plan muje pasand aaya... Par mai aisa nahi kar paungi...
Viki: koi bat nahi... Bas muje to tere badan ko mahine me ek bar chodne de dena. To mahine me ek bar kharidi free. Ye bhi plan hai...
Maa: ha beta tu jab bhi bole mai tera bistar jarur garam karungi...
Maa tab tak nangi ho gai thi... Aur viki maa ke mammo ko bahot jor se daba raha tha...
Maa: bete teri maa aur mujme kya difference hai...?
Viki: wo bahot achha chusti hai... Baki aapka badan pornstar jaisa hai. Dekhte hai bistar par aap kaisi hai.. darpan tune to choda hoga na maa ka har ek chhed kaisi hai ye bistar par aur kaisa chusti hai...
Mai: are Viki mujse kya puchna bas kapade utar aur chusva le aur bistar par ja kar thok le.. pata chal jayega...
Viki: chal muje nanga kar chhinal aur apne ghutno par beth kar muh me le.. 
Aur maa ek ache bache ki tarah wo sab karne lagi... Maa ne Viki ke sare kapade utare... Viki ka lund average tha... Par abhi to kadak bahot tha... Maa aur viki dono nange... 
Maa: bete mere nipple kab se chusvane ko bekarar ho rahe hai. Halaka kar de use. Mai lund kya gand me chat dungi teri...
Viki maa ke mammo ko jor jor se masal masal kar daba daba kar chus raha tha.. kat bhi raha tha.. aur mahol ekdam mast hote ja raha tha...
Wo apni dhun me mast the aur muje ek khayal aaya to puchha...
Mai: Viki next week kya kar raha hai Saturday Sunday?
Viki: bas kuch nahi... Ye sali agar ha kare to ise mai shard jagah ko thikana chahunga.. aayegi mere sath shimla?
Maa: dekhti hu tu bistar par kaisa hai fir decide karenge.. tere hath to majbut hai ...
Mai: kishan yad hai? Uska birthday hai... Usko gift me maa ko de raha hu...
Viki: ha yad hai muje kishan... Tu use apni maa chudane de raha hai?
Mai: ha... Chhoti party rakhi hai. Mai kishan rahul. Aur tu bhi aaja. Maa ko sab milkar pure do din maze se chodenge. ...
Viki: darpan tere papa?
Mai: wo abhi sochna baki hai... Tu abhi to chod le... Aur ha tune bhi apni maa ko choda hai to ye birthday party par use bhi bula le. Agar aa jaye to ...
Viki: ek Minute rahul?
Mai: ha wahi to sabase pahale maa par chadha hai. Fir mai aur fir ham dono double penetrate kar chuke hai. Puri rat choda hai milke... Isiliye teri maa agar aa jaye to achcha hai warna ham char aur meri maa akeli hame pura aanand nahi de payegi. Wo kya hai bari bari se choda karenge do din tak...
Viki: muje meri maa ko patana padega... Wo abhi tak kisi aur se nahi chudi. ....
Aur ye bate khatam hui tab tak maa kuch nahi bol rahi thi kyonki maa Viki ka lund chus ne me padi thi... Maa Viki ke gote chus rahi thi aur lund ko lolipop ki tarah chuse ja rahi thi. Viki ka lund itna bada nahi tha isliye pura muh me thus leti thi... 
Viki: teri maa ka javab nahi.. sali puri malai hai... Darpan tu yaha beth mai abhi andar room me maa ko pura nichod ke aata hu.. bistar par chodne jaisi mast pataka hai yaha maza nahi aayega... Aur tu to ghar ja ke chod lena. Baki kuch naya ham milkar karenge...
Pure aadhe ghante ke bad meri maa ko chodkar biki bahar aaya.. pura pasine se lathapath tha aur mukh par ekdam santusti...
Viki: sali makkhan hai makkhan ... Kya bistar par maze deti hai... Maza aaya... Gand bhi... Kya bolu yar... Aaj maine teri maa ko chod hi nahi dala par gand bhi mar li hai...
Tabhi maa bhi pure kapade pahan kar aa gai.. maa ko aate dekh hi maine aankh mari aur wo chahere se khush ho gai...
Ek aur adhyay yaha pura hua... Aur ab hame planning karna tha birthday ka... Sir usse pahale Viki ke maa ko patane ka plan...
11-07-2018, 06:30 PM,
(This post was last modified: 11-07-2018, 06:34 PM by Takecareofmeplease.)
Maa ka khayal - Part 21
Part
21
Ab aage...
Hum dono maa bete ghar me hi pahunche the ke fir rahul ka phone aaya aur use maine kuch nahi bataya ke ek aur dost aur ek aur aurat chud ne ko Milne vali hai. Kyonki use sirf lund ki pukar hi dikhti hai... Isliye use kahana bekar hai... Kishan ke sath kaise kya kare wo sochna tha. Viki ne apne maa ko shamil karne ki planning sop di hai. Use ab muje samne se kuch bolne ki jarurat nahi hai... Meri maa ko choda hai to apni maa ko chudvayega mujse par mere liye wo mahenat 2 aur dosto ke liye bhi karni hogi. ...
Maine venue taiyar kar diya. Maa aur viki ke maa ke kapade Viki taiyar karega. Kishan ka to birthday tha. Rahul ko bolenge to wo lund le kar aa jayega. Venue kapade sab aapko mai time aane par bataunga... Ab sawal hai papa ka... Uska kya kare?
Maine maa se pucha...
Mai: maa kya karenge papa ka?
Maa: muje bhi wahi saval ho raha hai...
Mai: papa ka office kam kyo nahi aa jata? Kahi bahar nahi chale jate?
Maa: Saturday Sunday hai. Ghar par hi honge...
Ye sawal sabase bada aag lagane wala tha. Kya kare!?.... Idea....... Wow idea... Idea idea.... Ideaaaaaaaaa
Monday sham tak maine rahul ko nahi aane diya aur maa ko sirf mai, jab bhi moka mila chodta rhaa... masalata raha aur thokata raha... Gand marta rha... Aur maine mere planning ke anusar papa ko bhagane ka intezam karne ke bad rat ko papa aaye tab bat karne baithe...
Mai: papa aap bahot sal pahale business ke liye soch rahe the. Aur fir fail hua to aapka thoda dhyaan ghar me ukhada ukhada rahata hai... Mai chahta hu ke aap wahi sahas ek bar fir se karo...
Mere papa ne export import ka business start kiya tha. Kagaj ke vyapar ka... Yaha se yani ke india se kagaj kharidakar export kiya tha Nigeria. Kuch papers kam pade kuch Nigerian logo ne galat kiya aur overall sara maal udhar chala gaya aur ek bhi paisa nahi mila. Kuch galati partner ne ki thi. Kuch galati papa ne partner par bharosa kar ke ki thi. Overall samay kharab tha aur sab band ho gaya. Nukasan halaki utna nahi tha par 5 lakh to gaye the har ek ke. Ek partner jo farar ho gaya tha wo Nigeria me chala gaya. Dikhne me wo bhaga tha. Par wo un logo se mil kar sara khel samaj ne gaya tha. Unka kai bar papa par phone aaya ke sare paise wapas la sakte hai hm bas unpe bharosa kare. Par papa ko ab yahi ruk jana tha. Papa ek bar Nigeria jaye to kam ho sakata hai. 1 week me Nigeria jane ka plan to nahi ho pane vala tha par mera manna tha ke birthday ka gift bad plan kare. Papa udhar chale jaye to fir yaha ghar par mauje hi mauje... Sare din birthday hote rahenge. Ye business me 5 partner the usse bat karne wo ye Saturday Sunday meeting organise karr to bhi hame achcha mauka mil sakata hai. Dusra ... 5 me se ek bhag gaya tha. 1 mere papa aur baki ke tin jo the usme se ek delhi, ek mumbai aur ek banglore shift ho gaya tha. Aur ham rahate hai pune. Aaj aapko thoda parichay de hi deta hu. To mera plan tha ke sare 4 dost mile aur iska kuch kare. Papa ko kai bar maine is direction me sochte hue dekha tha. Unke dosto se bat karte dekha tha. Ke kuch bhi kar ke wo bhage hue partner par thoda vishwas kare. Aur kuch jabardast plan action kare... To hi ham log birthday celebration kar sake...
Papa: bete bat to sahi kah raha hai. Par share partner man nahi rahe. Sab ab apni duniya me mast hai. Agar ek ka bhi sath hota to...
Mai: papa mera mann na hai ke aapjo rubru ek bar mukha chahie.
Papa: hmmm
Mai: mera manna hai ke aap rubru milenge to aap apna plan acche se bata paoge... Shayad koi man jae... Shayad kirit uncle (jo bhag gae hai) wo waha fas gae ho aur usko bhi aap chhuda pao...
Papa: muje to yhi nahi smaj aa raha ke hamare to sirf 5 lakh fase he. Aur tin partner ke to karib karib 10 10 lakh fase hai. Aur Kirit ke bhi 10 lakh the. Sirf hamare hi kam fase hai. To fir bhi sirf muje hi... Chhod...
Mai: isiliye papa mai chahta hu ke aap log ek bar milo
Papa: aur wo log ki condition to hamari jitni achhi bhi nahi hai...
Mai: ha papa. Par ek bar... Ek kam karo yahi week ek bar ho kar aao... Banglore jao aur waha sab ko bulane ke liye insist karo. Aap ke pas aaj ka din chhod kar fir bhi 4 din hai. Milna possible ho sakata hai aur agar delhi vale uncle na pahuch paye to fir aap log unke sath online conference kar lena... Kaise bHi... But milo aap log...
Papa: hmmm chal bat to sahi hai. Chal kal hi kuch plan karta hu..
Chalo tir nishane lar lag gaya tha... Papa ko is kam me aage badhna tha to wo jane ke liye kuch to plan karenge aisa muje vishvas tha... Maa ne ek aankh mar kar muje congratulations diya aur... Mere kan me aa kar boli...
Maa: tu mera harami beta hai... Aakhir kar tu muj par sab ko ek sath chadhane ke bad hi manega...
Mai: maa aap sabako chut aur gand dete dete thak na jao isiliye Viki ki maa ka bhi intezam kar hi to diya hai...
Maa: pata pata hai... Par sab usko ignore karenge...
Mai: ha wo to sab tuj par chadhne ko hi utavale rahenge...
Maa: chal ab mai rat ko as usual aati hu...
Mai: thaki nahi ho aap?
Maa: thakan mitane ko hi aa rahi hu..
Ham dono has pade... Rat ko maa nangi hi mere kamare me aai aur bhot der tak ham dono ekdusre ke badan se aanand lete rahe aur fir maa apne kamare me chali gai... Bahot achchi life kat rahi thi...
Dusre din mangalavar ko...
Maine viKi ko phone kiya...
Mai: kya bhai aunty ko kuch bola birthday party ke liye?
Viki: are kal rat bahot choda usko.. par wo koi friend ko include karna nahi chahti aur yaha to 2 aur log hai tere alava.. tere liye mai fir bhi bat karunga... Aur ek din tujko upr chadha dunga..
Mai: are par birthday vale din meri maa akeli kitne logo ko sambhalegi?
Viki: are us din teri maa ke liye mai jo kapde bana raha hu. Wo kisi randi se kam nahi lagegi. Aur randiyo ke liye randiyo ka sirf badan dekha jata hai. Uski ichha ya thakan nahi... Par abhi bhi time hai... Mai bolta hu tuje...
Sala meri maa to chod dali. Apni maa ko chudvane me kyo nakhre kar raha hai? Muje iske ghar jana padega... Wo office me ho usi time par mai unke ghar gaya... Udhar muje rahul ka phone aaya...
Rahul: kidhar hai?
Mai: bas ek kam ke liye bahar ja raha hu... Kyo?
Rahul: ha to tu ja.. mai suman randi ko chodne ja raha hu...hai na ghar par.?
Mai: ja tu use hi puch kya karykram hai aaj ka...
Rahul: ruk mai conference le kar puch hi leta hu...
Rahul ne maa ko conference me call liya...
Maa: ha bol rahul..
Rahul: sun randi. Darpan to bahar hai. Akele maza karenge aau kya? Darpan line par hi hai...
Maa: tu kab se permission lene laga rahul? Randi bola aur fir puch raha hai? Randiyo ko bistar par unki aukat dikhai jati hai... Use chodne ke liye pucha nahi jata.. aaja.. wait kar rahi hu..
Mai: maa use kal ki bat nahi batani hai...
Rahul: kaunsi bat?
Maa: tuje chudai chahie ya javab?
Rahul: aaaaaaa.... Chudai...
Maa: to jaldi aa mai nangi rah dekh rahi hu... Tu aaja to mai nangi hi daravaza kholungi...
Wo dono bat kar rahe the aur maine phone kat liya... Aur mai pahunch gaya Viki ke ghar pe... ViKi to ghar par tha nahi aur ghar khola nokar chakar ne..
Naukar: bethe. Mem sab abhi aa jayenge..
Aur abhi to mai baitha hi tha ke aunty niche utri..
Ha ye bat to sach hai ke maa ke mukable mamme chhote hai. Par ye bhi to sach bat hai ke unke pas bhi 3 chhed hai. Total 6 chhed aur 4 lund... Ek aurat 4 sambhal sakati hai jyada se jyada... Par us ke liye ek gaand ya chut me 2 lund dalna padega. Par ab ye agar aa jaye to 2 jan 4 chhed. Chalega. 
Iske mamme chhote to hai aur meri maa ke mukable utna mal nahi hai par mardo ko chhed chahie agar wo chust hai to fir chahera koi nahi dekhta... Ye to patane me aasani rahani chahie. Kyonki naukaron ke samne bhi agar ye is tarah rah sakati hai to fir ... Aur ha ye bhi to meri maa ke tarah apne bete se chud chuki hai... Aur mera to lund bhi Viki se bada hai...
Par ab mai aunty se bate kya karu aur use kya kahu? Sidha aise bolu ke Saturday Sunday ko chudai ka program hai aur hame 2 chut chahie. Ek chut to hai dusri ka intezam karna hai kya aap aayegi? Aisa to bol nahi sakata.. pahale to ise patana padega aur usko ek bar chodna bhi padega... Par Viki sale ne meri maa ko mujse puch kar choda tha aur mai use bina bataye chad jau to use bura lagega... Muje ye chutiya saval waha ja kar aaya... Ab mai kya karu? Mai havas khor thodi rah dekhne ki jarurat thi. Viki khud apni maa ko sop ne vala to tha... Fir maine sirf Viki ke bare me pucha aur fir chal diya... Muje bahot bura mahsus hua ke maine kuch plan nahi kiya isbar proper...
Maine viKi ko phone lagaya...
Mai: bhai Viki teri tere maa se bat hui party ki?
Viki: wo kal actually papa mummy ko chode puri rat to mere bistar par aai hi nahi. To ab aaj meri bat hui hai to aaj rat chudai ke dauran mana lunga...
Mai: bhai mujse sabar nahi hua to mai aaj tere ghar pahuncha tha.  Par tujse puche bina kuch karna bura hoga... Tu bhi to muje puch kar hi to meri maa ko chode the...
Viki: are bhai tension mat le... Tu abhi bhi ja sakata hai agar pta sake to aaj hi faisla rat tak ho jayega... Aur rat ko mere ghar ruk jana to rat bhar me maa ko birthday plan me shamil kar lenge...
Mai: ha to mai jau ghar vapas?
Viki: ab ruk ek ghante bad jana... Mai kuch story banata hu aur tu uska hero ban kar ek ghante ke bad jana...
Maine phone to rakh diya aur ek ghante ka pure hone ka wait kar raha tha... Ke Viki kaun sa khail khelega apni maa ko chudvane ke liye...
Mai aise hi rasto par apni bike par ghum raha tha aur 20 minutes me Viki ka phone aa gaya ...
Viki: sale ja... Wo ready hogi... Khatir dari ke liye...
Mai: 20 minute hue shayad se aisa kya plan bana liya bhai tune?
Viki: chal mai tuje bolta hu wo dhyan se sun. Aur kuch gadbad mat karna...
Mai: ok
Viki: dekh... Ruk ek kam kar... Mai tuje meri chat ke screenshot nikal ke bhejta hu padh le... To jyada samaj aayega....
Maine jaise hi screenshot aane lage padhne laga...
-------------------
Screenshot 1
Viki: maa darpan aaya tha ghar?
Maa: ha aaya to tha par tera kam hai kar ke nikal gaya...
Viki: kya maa bhag gaya... Aap to itni khubsurat ho...
Maa: aur upar se mai to saree ke upar khali saree pahane thi... Important hai kya?
Viki: college me ek bar dekha tha danda hai uska bada sa... Important to nahi hai...
Screenshot 2
Maa: to fir... Use kuch hua kyo nahi...
Viki: to kya aapne bola tha ke aaja me chudne ke liye taiyar hu.. chal upar room me ja kar mast chudai karte hai...?
Maa: naa mai kaise bol sakati hu...
Viki: to use pagal kutte ne kata hai ke wo aakar sidha aap par chadh jaye?
Maa: hmmm
Viki: ek bar mujse bhi aage ki soch... Aise dost mil jayenge to aapko chudai ke liye option mil jayenge... To aapko fir chudai karvane ke liye wait nahi karna padega...
Screenshot 3
Maa: chalo koi nahi next time...
Viki: ruko mai abhi kuch kam ke liye vapas bhejta hu... Dekhte hai ke aap is challenge ko kaise accept karte hai...
-------------------
Maine viKi ko pucha phone laga kar...
Mai: muje kya kam ke liye bheja ja rhaa hai...
Viki: mai kuch lingerie sets ghar par bhul chuka hu...
Mai: hmmm aur muje kuch ke liye hairan ho kar puchna hai...
Viki: nahi nahi... Sun to sahi puri bat... Tuje wo lingerie sets me photoshoot karna hai jaise mai karta hu...
Mai: oh... Par ...
Viki: camera maa khud degi... Ab sambhal lena bhai.. muje abhi kafi sare kam nipta ne hai... Bas chode bina mat aana... Aur ho sake to gand ke liye mana lena...
Usne to phone kat diya... Ab muje kahani ke jo jo missing parts hai use banana hai... Wo ekdam majbut nahi honge to bhi chalega. Kyonki waha aunty jiska nam parvati hai wo chud ne ke liye meri rah dekh rahi hai...
11-07-2018, 09:32 PM,
sexstories
Click Images to View in HD


Posts: 52,942
Threads: 4,447
Joined: May 2017
RE: Maa ka khayal
good story
07-19-2021, 08:09 PM,
rockhard
Junior Member


Posts: 3
Threads: 0
Joined: Jul 2021
RE: Maa ka khayal
Update pls!!!???
Waiting eagerly
07-20-2021, 02:10 PM,
irfanki84
Junior Member


Posts: 4
Threads: 0
Joined: Jul 2021
RE: Maa ka khayal
hi there...

I am new here... any girl from lahore pak... I want to have friendship and fun with her...

thanks
07-27-2021, 03:35 AM,
hotbaby
Junior Member


Posts: 6
Threads: 0
Joined: Nov 2019
RE: Maa ka khayal
(10-24-2018, 07:05 PM)

Takecareofmeplease Wrote: Kahani ka parichay

Kuch aisi kahani hoti hai jiski shuruaat kaha hui hai wo kabhi pata nahi chalta. Par aapko maza jarur aa jata hai agar kahi se bhi aap suno aur unke sath jud jaao. Maine bhi kuch aise hi kiya. Mai is kahani me bich se juda tha par maine fal ke bare me socha maine paid ke bare me nahi socha. Aur aage chalate paid ka pata bhi halaki chala par thik hai maza fal me hi tha...

Ye kahani pure ki puri sachchi hai. Ye kahani maine ji hai... Bas likhai se darta tha. Upar se meri maa bhi kahani share karne se darati hai. Par itni aabadi me kaha kise kuch pata chalata hai? Mai chahta tha ke naam bhi sahi ho. Jagah bhi sahi ho. Warna likhai me itni maza nahi aati hai. Agar likhai me hi muje maza nahi aayega to fir padhai me to log bor ho hi jayenge jisme koi shak nahi hai....

To ye kahani "maa ka khayal" aapke liye sachche man ke sath paish karne ja raha hu jald hi... Bas aap logo ka sath milega to bahot aage tak maza aayega...



Ye kahani ek maa ki apne bete aur unke dosto ke sath ke sharirik sambhog ki hai. Ye mai aapko pahale se bata du... Kahani jald hi shuru hogi...
Bhai-Bahan, Baap-Beti, Maa-Bete ki mast chudai ki kahani padhne ke liye please visit my sex story blog... https : // sexstoriesbygarima .blogspot .com / (beech ka gap delete kar den...)
Mast Chudai ki kahani padhne ko milegi yahann mera wada hai ye...

Aapki
Chudakkad Garima
07-28-2021, 12:45 PM,
JanviKapoor
Junior Member


Posts: 1
Threads: 0
Joined: Jul 2021
RE: Maa ka khayal
Delhimahipalpurescort.com is now ready to provide high class Delhi escorts for your sexual desires. Call us +91-9899442500 to get finest Delhi Escorts service and make your dream come true.
Possibly Related Threads...
Thread
Author
Replies
Views
Last Post
Mera pehela interview Massage center me
Cutty Amruti
0
369
10-18-2021, 10:09 PM
Last Post: Cutty Amruti
दीदी को चुदवाया
Ranu
83
269,180
10-18-2021, 09:03 PM
Last Post: Janaushadhi
True Confessions of an Indian Cuckold Husband.
DesiCuckoldHubby
1
15,322
10-18-2021, 10:03 AM
Last Post: Burchatu
पड़ोसियों के साथ एक नौजवान के कारनामे
deeppreeti
54
84,418
10-11-2021, 11:53 AM
Last Post: deeppreeti
MBA Student Bani Call Girl
desiaks
2
41,353
10-08-2021, 12:19 PM
Last Post: Bisexual Boy
Chudai ki khani chudkar khandanChudkar khandan Bhai log aj mai apni story likne ja rh

[email protected]

3
6,139
09-21-2021, 01:48 PM
Last Post: Burchatu
Fantasies of a cuckold hubby
funlover
17
32,310
09-20-2021, 04:38 PM
Last Post: funlover
Bhai Behn
hawasichoodu
15
6,891
09-15-2021, 12:38 AM
Last Post: hawasichoodu
Link Exchange
ronaldfootman
0
703
09-09-2021, 03:40 AM
Last Post: ronaldfootman
My Memoirs – 1. Reema George
Abhimanyu69
0
1,500
09-05-2021, 05:15 PM
Last Post: Abhimanyu69
Users browsing this thread: 1 Guest(s)
---